HISTORY
Studio E/Motions is a leading Aviation Interior Design and Program Management company focusing in the Private and Corporate aviation world. Founded in 1999 by Francis Munch, Studio E/Motions has been delivering exclusive aircrafts interiors to Heads of State, High Net Worth Individuals (HNWI / VVIP) and Corporations, ranging from a variety of jets to wide body aircraft.
A team consisting of designers, 3D artists, engineers, cabinet makers, material specialists and program managers ensure that each "green" aircraft completion or refurbishment, delivers to customer expectations in both design aesthetics and quality, plus within budget and schedule. Based in Habsheim France and Basel Switzerland, Studio E/Motions has built strategic alliances with Customers, Completion Centers and Vendors to create a "win-win" partnership in assessing needs, trends and developing innovative designs.
Passion, creativity, expertise and commitment to excellence are the founding pillars of Studio E/Motions.
ABOUT US
INTERIOR DESIGN
Understanding the Customers vision and objectives, establishes a "Wish List" to begin the design process and define the technical requirements for the Project.
Studio E/Motions then proceeds to deliver a detailed interior design package, which comprises of the following:
- Creative concepts
- Layouts and ergonomics studies
- Definition Drawing Package (Floor Plan,
elevations, details, material locator)
- Photo realistic 3D renderings
- Virtual 3D Walkthroughs
- Material selection development
- Exterior paint livery
- Accessories definition and design
- Artwork
- Full scale mock-up (if required)
PROGRAM MANAGEMENT
Further to design and technical specifications, Studio E/Motions active role in the Program Management is indispensible.
It starts from the initial "Wish List" up to the Customer Acceptance Phase, when the aircraft is re-delivered. Typical functions are:
- Completion Centers surveys
- Bid packages reviews
- Contract analysis and negotiations
- Design integrity reviews with the
Completion Centre and Vendors
- Engineering reviews and support to
Completion Centre
- Detail definition support in the cabinet
and upholstery workshops
- Galley reviews and inserts integration
- External painting support and monitoring
- Project, schedule and weight monitoring
- Quality inspection and acceptance
- Aircraft re-delivery support
TECHNICAL SPECIFICATIONS
The complexity of aircraft systems and the interior requirements are interlocked and is practically impossible to separate one from another. Studio E/Motions covers all these aspects of the aircraft completion, from the creative concept to technical support, which determines the Technical Specifications - the fundamentals and roadmap for the Completion Project. This is identified as:
- Project Specifications
- Aircraft systems definition [SATCOM,
entertainment, lighting, switching, air
conditioning, oxygen, water systems]
- Galley and equipment specifications
- Enhance and determine aircraft weight
constraints in design elements
- Enhance and determine maintenance
friendly design
- Enhance and determine operational
objectives
- Ensure "new state of the art" technology
is implemented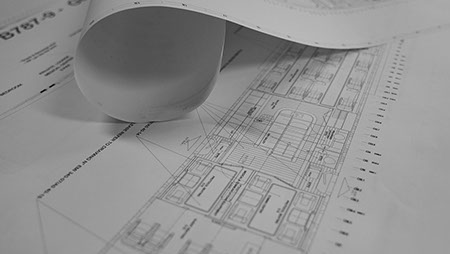 AIRCRAFT
Since 1999, Studio E/Motions has delivered exclusive interiors over 15 aircraft types, culminating to 37, the total number of aircraft delivered to date. This is a sample of the aircraft delivered:
- 1ea B787-8 Head of State
- 2ea B747-8i Head of State
- 1ea VVIP B747 SP
- 2ea B777-300ER Head of State
- 1ea VVIP B777-300ER
- 2ea VVIP B777-200LR
- 1ea VVIP B767-300 Full retrofit
- 5ea BBjs B737-700
- 1ea VVIP BBj2 B737-800
- 1ea VVIP BBj3 B737-900
- 2ea VVIP A340-600
- 1ea A340-200 Head of State
- 1ea A321 Head of State
- 7ea VVIP A320CJ
- 7ea VVIP A319CJ
- 1ea VVIP Gulftream G550
- 1ea VVIP Falcon F900
PRESS RELEASE
Copyright © 2010-2017 Studio E/Motions All Right Reserved